R&D Technology Strength
Dongguan NATURAL MELODY ELECTROACOUSTIC PRODUCT CO., LTD. Since its establishment in 2000 has been focusing on electroacoustic components and assembly's R&D and accumulation. The company gradually transformed from the simple manufacturing products to provide R&D design, production, technical solutions in the integration of electroacoustic. We have already mastered the core technology of acoustic components, such as speaker, the speaker system and micro speaker and module design, process of production, semi-automation, automation and measuring. we have laid a strong technical foundation on the acoustic components.
Market Application Driven
Ultra-small, Thin, Large dynamic range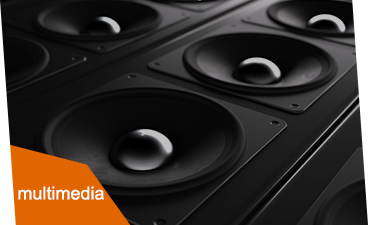 Multimedia Audio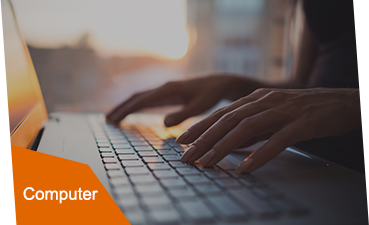 Computer、Tablet Computer、All - in - one PC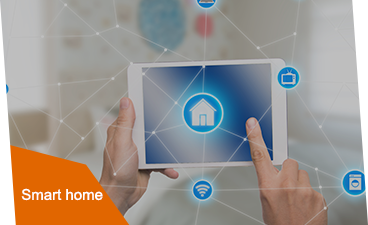 Smart TV、Air Conditioning、High Definition Digital Receiver、Game Console、Doorbell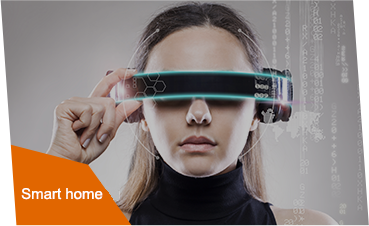 Glasses、Watch、Personal Health Care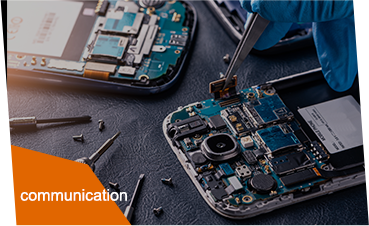 Mobile Phone、Telephone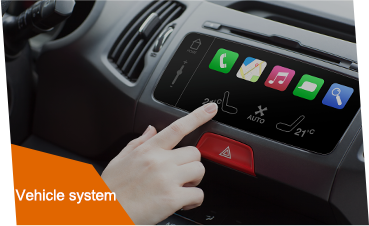 GPS
R&D And Team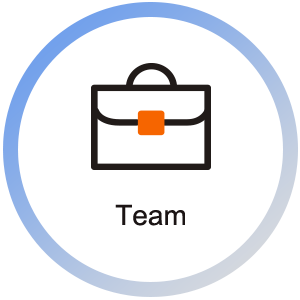 The company owns over 30 senior R&D technicians, with many years of theoretical basis and practical experience in acoustic or electronic fields, and some members have international enterprise backgrounds.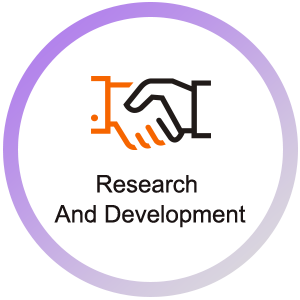 Multi-technology integrated product development platform, including structural and acoustic design, semi-automatic / automated assembly and testing technologies. Through the technology fusion of multiple technology platforms, it becomes a comprehensive technical advantage and can develop first-class innovative products in the industry.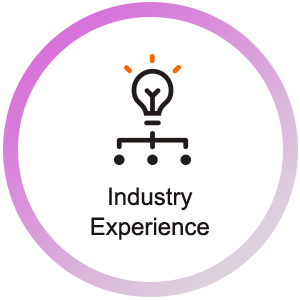 Nearly 20 years of experience in cooperation and application, product R&D, manufacturing and delivery in the acoustic and electronic industry to meet the technical development needs of the industry.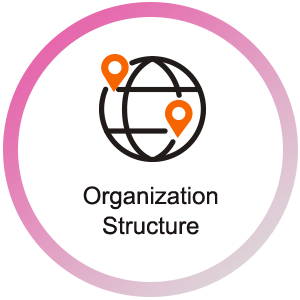 As the development needs of the industry, the company has already set up factories in Dongguan and Hezhou and offices in the United States, Taipei, Shanghai and other places to facilitate business docking in different regions.
Research And Development
Structure Design:AUTOCAD,PROE,SOLIDWORKS
Acoustic simulation:MICROCAP,COMSOL
Test software:KLIPPEL(LPM / LSI / DIS / PWT / Scan)Sound check
R&D Engineering Technology
Perfect product design specification and process
Integrated design of fixture and tooling
Senior development design and process developer
Ability to quickly validate designs
Experimental Testing And Analysis
The company has a sound testing technology, and established various product testing and verification laboratories such as acoustic laboratory, reliability laboratory, environmental protection laboratory, and equipped with advanced testing equipment and personnel, providing a guarantee for new product development and design and product quality control.
Automated Assembly And Test Equipment
strategic partners cooperate to develop semi-automatic flexible assembly lines
strategic partners cooperate to develop automatic assembly lines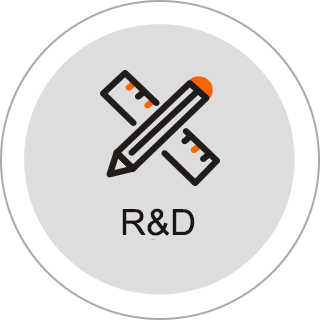 Software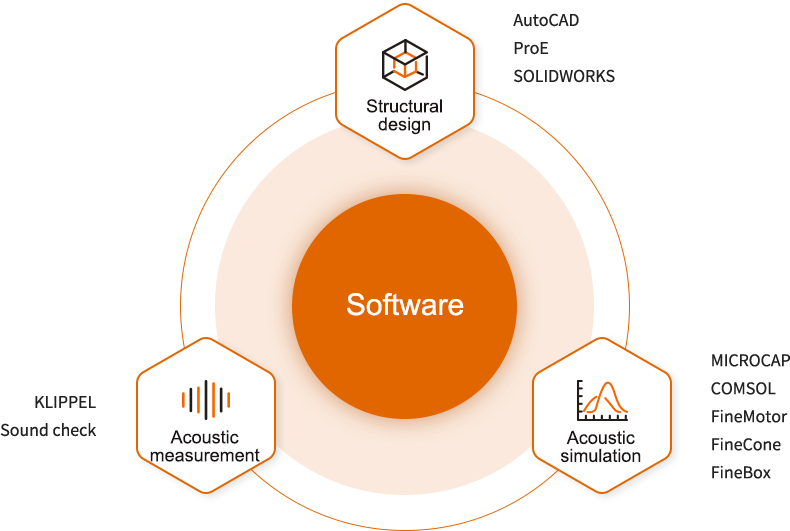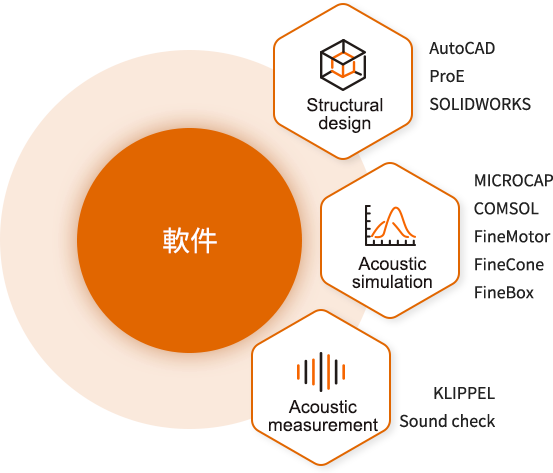 Speaker & Box Characteristic Design
Magnetic circuit analysis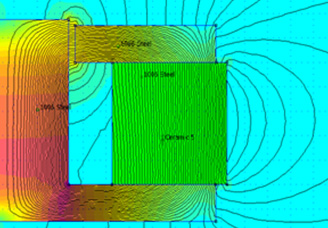 FEMM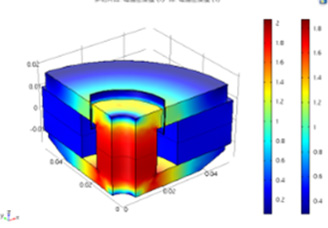 COMSOL
Vibration analysis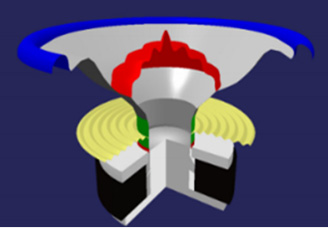 FINECone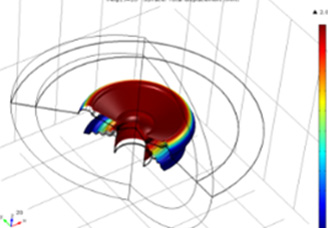 COMSOL
Speaker system analysis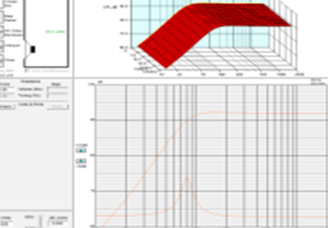 FINE Box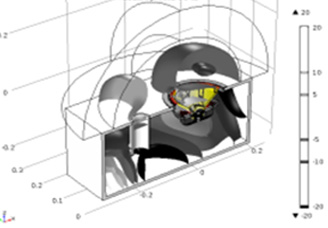 COMSOL
KLIPPEL(RD)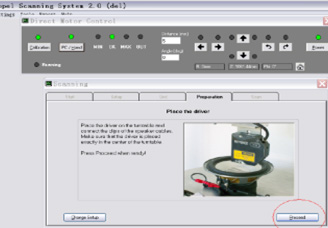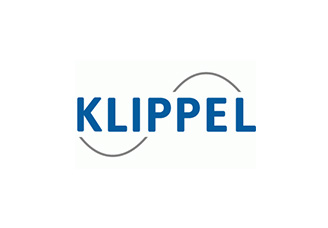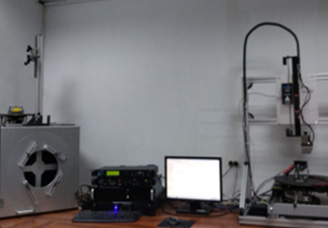 The small signal T/S parameters test
LSI large signal nonlinear parameter test & analysis
Part of the maximum amplitude of vibration test
3D distortion analysis
The SCN segmentation vibration scan and analysis
MSPM Bench material testing
Size of SPM signal plucking, suspension, film properties measurement
The SPL curve test
The distortion test
Impedance curve test
KLIPPEL Measurement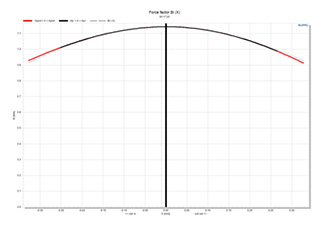 BL(x) Curve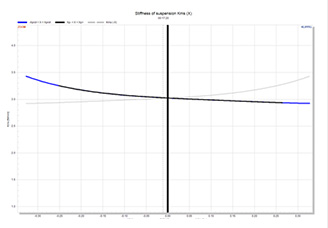 Kms(x) Curve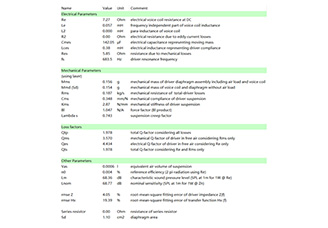 TS Parameter
Sound Check(RD)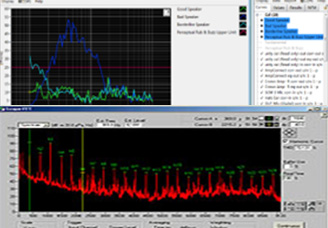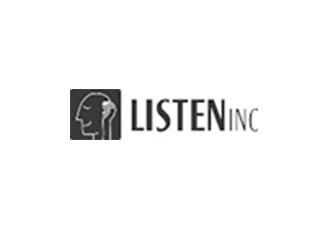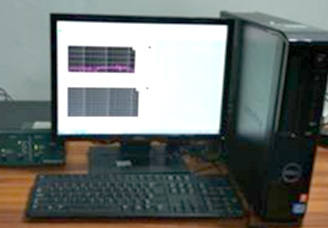 Frequency response, directional response and distortion measurement
Polarity
Impedance
Polar plots
Sound pressure level
sound level
T/S parameters
FFT and Real Time analyses
Patent And Proprietary Technology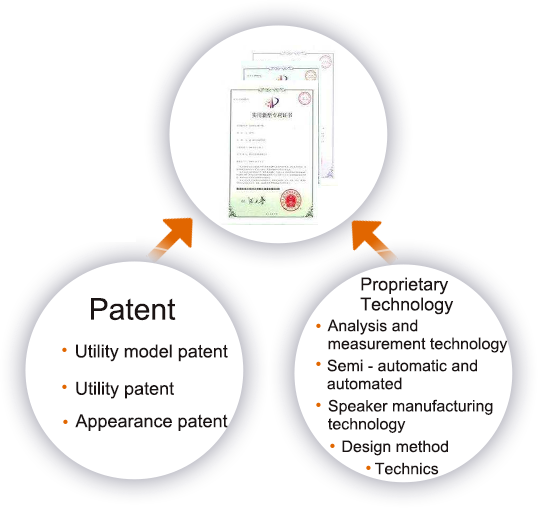 Core Competency